Vegas Vacation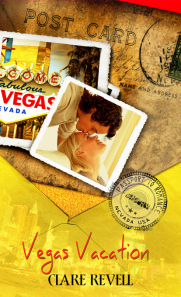 Lies and deceit, murder and mayhem…what else can you expect in Sin City?
Former protective services officer, Sgt. Martin Ames, is five weeks short of medical retirement from the Vegas PD when he lands one last case: spoiled English heiress, Lady Tamlyn Bradshaw, whose bodyguard is hospitalized with suspected food poisoning.
Tamlyn is on holiday, her first without her father and his ever present bodyguards. She wants to have fun, not spend the time stuck in a hotel room with a disabled cop, even if he is tall, dark and disturbingly handsome.
When food poisoning becomes murder, passions and tempers flare as Martin attempts to keep Tamlyn safe from the assailant who gains everything on her death.
EXCERPT:
"Martin, you're the only person in the department with the security clearances and the experience to do this."
"I haven't worked protective services for over three years and for good reason. I'm five weeks from early retirement, and I don't want to spend them running around after a spoiled heiress."
"Did I ask what you wanted? This woman's father is royalty and I just got off the phone with him—"
Tamlyn cringed in her seat, her cheeks burning. This was a bad idea. She'd go back to the hotel and trust God to protect her. No one knew who she was; she was just one more tourist in a city of thousands.
The angry voice continued its tirade in the office. "Royalty? In that case, I'm sure she can afford a replacement bodyguard. Even better…ask the British Embassy to provide one. My days of babysitting people are over."
"Unless you want to be fired five weeks before your retirement date, your assignment for the next three weeks is to be Lady Bradshaw's bodyguard. There's the door. She's by your desk waiting for you."
The door flung open, and Tamlyn glanced down. She focused her gaze on her fingernails. Maybe she could just pretend she hadn't heard.
Heavy steps crossed the room as muted conversations started up again. They stopped by the desk. "Lady Bradshaw, I presume?"
She looked up into the most intense, glittering pair of blue eyes she'd ever seen. His hair was pulled back in a long black ponytail, and he leaned on a cane. They had to be kidding. A disabled cop? His navy blue shirt and tie at least gave an appearance of professionalism. Although the gun holster on his shoulder made her shiver.
She stood, grateful he couldn't read her mind, because she was already regretting that first thought about his gorgeous eyes. She held out a hand. "I am. You must be Sgt. Ames."
PURCHASE LINKS:
ISBN: 978-1-61116-396-4
Page Count:
Release date: 17 October 2014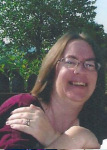 Clare writes inspirational romance, usually of a suspenseful nature. Her books are available through her publisher Pelican Book Group and Amazon. She is married with three kids and lives in the UK. She loves watching sci-fi, crime drama, cross stitching, reading and baking.