Moosed the Boat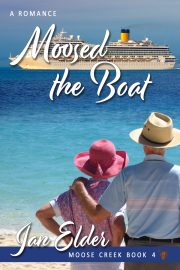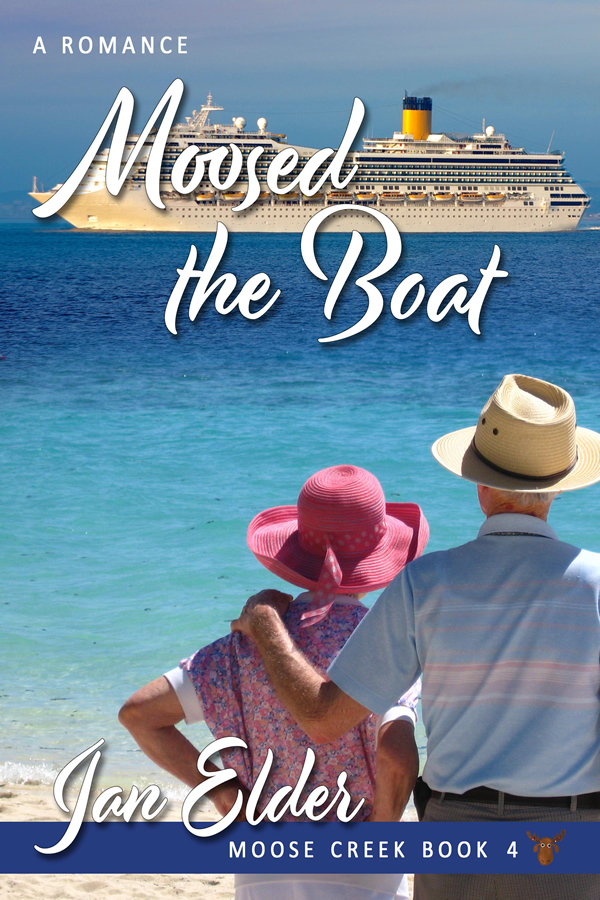 Available Now.



Paperback Edition: Buy Now
Kindle Edition: Click here to buy the Kindle version
In Moose Creek Maine, sixty-something spinster, Clare Evans has lived a rich, full life—mostly—despite never having married. Rugged widower, ranger Travis Gibbs, is ready to rejoin the living. Will two senior citizens moose the boat or take a chance at true love?
Award Winning – Moostletoe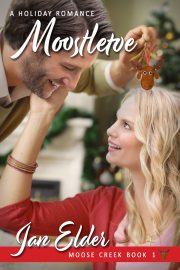 Available Now
~ He could wrestle a galloping moose to the ground, but could he capture her fleeing heart?
Fresh out of divinity school, Rev. Samantha Evans is ready to conquer the world for Christ. She lands in Moose Creek, Maine, a tiny backwater town with more moose per square mile than men. Even worse, one of her new parishioners chews up new
ministers for breakfast and he's just as determined to send her packing.
Forest ranger, Eric Palmer, is done with women. Determined to live simply with no encumbrances, he's moved to Northern Maine to study the moose population. With Christmas right around the corner, he runs into his buddy Sammie, the girl who'd been his best friend when they were teenagers. Unlike most of the women in his life, he trusts her implicitly. But could she ever be more than a friend?
When Samantha's career is on the line, can Eric save her job and rescue his own shattered heart in the process? And how does Matilda the town moose factor in?
Moosed Opportunities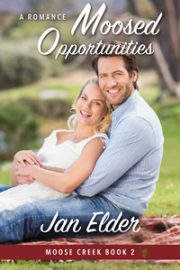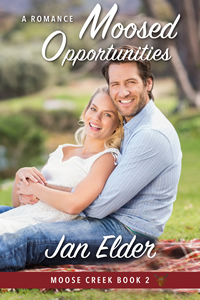 Rev. Samantha Evans loves living in Moose Creek, Maine, the land of moose and men … or namely one man, her fiancé, Eric Palmer. The problem? Trouble looms large in the form of his meddling ex-wife. She lives right around the corner.
Forest ranger, Eric Palmer, wants nothing more than to plan his wedding and marry the woman he loves. Not that life makes it very easy. Samantha's busy schedule, interfering ex-wife, missing college students, and a misplaced pregnant moose, all conspire against him.
Will the two ever find the time to clear the air and concentrate on their relationship? Or will their lives continue to be a series of Moosed Opportunities?
Almoosed Heaven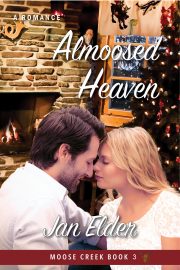 It's Christmastime in Moose Creek, Maine, and Rev. Samantha Evans and forest ranger Eric Palmer are finally getting hitched. When circumstances turn against them in the shape of a meddlesome sister, an ill family member, an old flame, and a contrary moose, will they discover that marriage is Almoosed Heaven?
Love, Lies, & Fireflies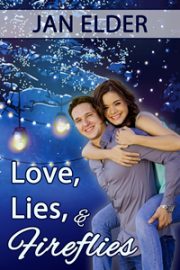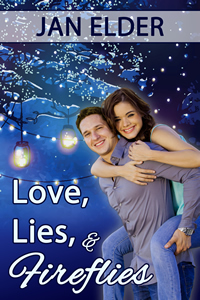 ~ A wounded heart, a broken spirit, and two second chances ~

Didi O'Brien is engaged—at least she was an hour ago. Now she's not so sure. Her fiancé, the suave Kevin Cabot, has just revealed that he's been unfaithful, and he's not the least bit sorry. Reeling from the betrayal, with her plans for a happily-ever-after life in doubt, she prays for direction. 
Middle school teacher, Jake Montgomery, is struggling with some issues of his own. Sadly, a year previously his fiancée had been killed in a car crash. Battling anger and despair, in a mountain-top experience, Jake wrestles with the Almighty, and is ready to live again. 
Through a crisis of faith, and glimpses of mercy, Didi and Jake find each other. But can they find the strength to resolve the many obstacles that conspire to keep them apart?
Buy Kindle Version
Buy Paperback Version
A Semi-Sweet Summer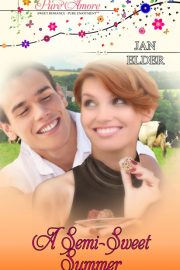 Available Now – Click here to buy now
Cassidy Cooper never wanted to set foot in Crystal Falls again. Ten years ago, she gave her heart to a boy who, in turn, humiliated her deeply. Now, back in town as the sole beneficiary of her sister's estate, she's determined to make her sister's dream of an upscale chocolate truffle shop, come true.
Hunter Gray is intrigued by his new neighbor. His escape artist cow, Marigold, engineers an introduction…but it's not quite the first impression he's hoping for. Baffled by the nagging suspicion he's seen this woman before, he plots to win Cassidy's heart at every opportunity.
With the object of her unrequited love living within shouting distance, Cassidy prays for strength to forgive and forget. And Hunter? He just wants to get back to his own dream to grow his farm and get to know the pretty girl next door. If she'll let him.
A Semi-Precious Christmas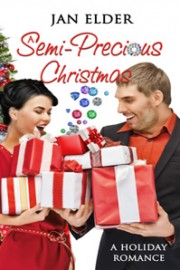 Her name might mean semi-precious, but to him, she was the pearl of great price.
– A Semi-Precious Christmas
On a bright, crisp December morning, jewelry store manager, Peridot Keaton-Jones, arrives at work expecting to find her beloved uncle, Marty. Instead, she's greeted by the muzzle of a gun pressed to her temple. When thugs assault her, threaten her life, and steal thousands of dollars worth of jewelry, Peri can only pray her uncle is late for the first time in his life.
Christopher Lane is a TV news cameraman in the right place at the right time. He witnesses the heist, calls the police, and offers help when Peri needs it most. She can't deny her attraction, but is he really her hero, or is he just after a story? And with Christmas right around the corner, can Peri and Chris avert a holiday disaster?
Manila Marriage App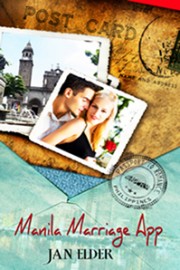 It all began as a lark. Shay Callahan's life was just fine, thank you, but when the seemingly misogynistic missionary, Timothy Flynn, places an advertisement in a Christian magazine for a wife, Shay decides to give it a whirl. Why not? After all, she's not currently seeing anyone, and this man truly needs to be taught a lesson.
When Dr. Flynn picks Shay's application, she hops on a plane and flies to the Philippines. The strategy is to jet in, enjoy an exciting two-week vacation, and jet out again, all at his expense. Instead, her plan backfires. The handsome missionary man is not what he seems, and the foreign land has far more to offer than Shay could imagine.
Embark on a tropical adventure with Shay that challenges everything she believes.
Award winning Manila Marriage App is part of the successful Passport to Romance series by Pelican Book Group. To check out books that are available go to www.PelicanBookGroup.com. In addition to the Passport series, there are scads of other inspirational books published by PBG. Check out the list of great authors on the Pelican Authors tab.